Working as a Sarasota family photographer provides a haven for scenic beauty, pristine beaches, lush parks, and captivating sunsets. Whether you prefer a serene beachside shoot or a playful session in nature, Sarasota offers a diverse range of natural backdrops that we can use to craft stunning portraits. From Siesta Key Beach's iconic white sands to the enchanting parks, the possibilities for capturing breathtaking family moments are endless.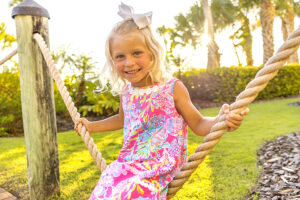 Family photography is about more than just capturing smiles; it's about telling your family's unique story. As a skilled photographer in Sarasota, I will work closely with you to understand your family's dynamics and preferences. This personalized approach ensures that your family's portraits exude authenticity and resonate with the emotions that define your bonds.
The beauty of family photography lies in its ability to freeze moments in time, allowing you to relive them whenever you glance at the portraits. These photographs become cherished heirlooms that connect generations and provide a window into the past.