As a Sarasota family photographer, I specialize in capturing precious moments that will be cherished for a lifetime. From the stunning beaches to the picturesque landscapes, this region offers a captivating backdrop for family photography. Discover how my personalized sessions, and commitment to preserving memories can create a truly memorable experience for your family.
1. Embracing Sarasota's Beauty:
Experience the breathtaking beauty of Sarasota and Anna Maria Island through our family photography. From the pristine white sandy beaches to the vibrant sunsets, these stunning locations provide a picturesque setting for capturing your family's love and connection.
2. Personalized Sessions, Tailored Experiences:
I believe in creating customized photography sessions that reflect your family's unique personality and style. Whether you prefer a relaxed beach session or a cozy at-home shoot, I will work closely with you to ensure a comfortable and enjoyable experience, resulting in genuine and timeless images.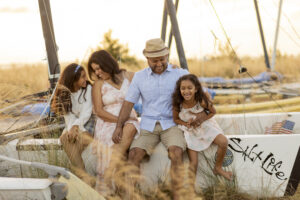 3. Professionalism and Expertise:
With over a decade of experience in family photography, I bring a blend of technical skills and artistic vision to every session. Using professional equipment, creative composition, and expert post-processing techniques, I strive to deliver high-quality images that exceed your expectations.
4. Preserving Priceless Memories:
Investing in professional family photography means preserving precious moments that you can cherish forever. Whether it's capturing milestone celebrations or documenting the growth of your loved ones, my goal is to tell your unique story through carefully crafted photographs that capture the love, laughter, and emotions within your family.
Choose a Sarasota family photographer to create lasting memories of your family's love and connection. With my focus on natural beauty, personalized experiences, professional expertise, and preserving priceless moments, I am dedicated to providing an exceptional photography experience. Contact us today to discuss your family photography needs and let us capture the cherished moments that will be treasured for years to come.
Book your session here!